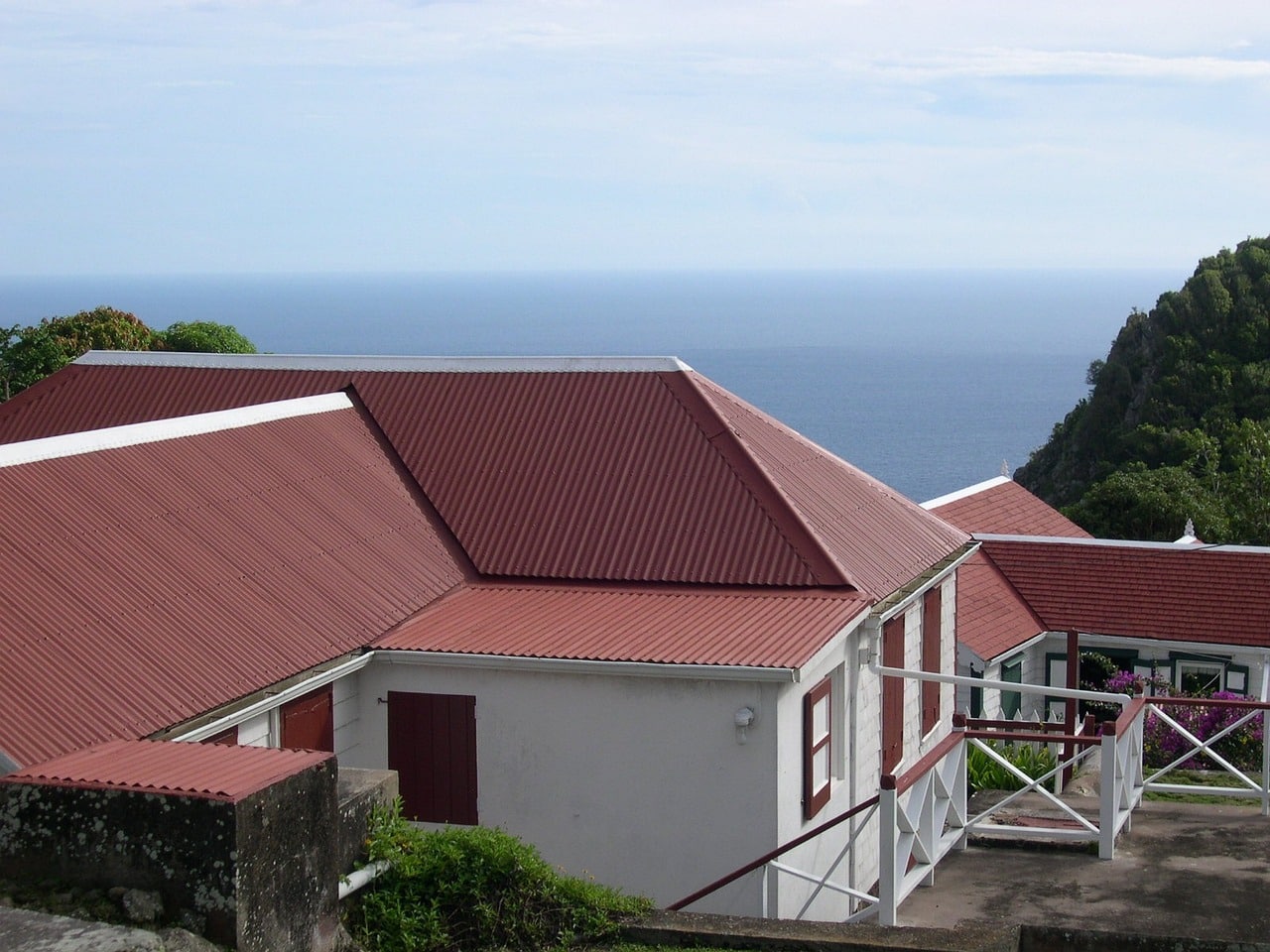 As a metal roofing company, we often get asked how to maintain a metal roof for optimal performance. One of the best things about updating an old tiled roof into a metal panel one is the easier maintenance. Instead of worrying about hundreds of individual tiles that can get damaged by weather or collect debris, this type of roof stays cleaner and more weather resistant for longer.
However, even though metal roofs are durable and low-maintenance, there are still a few things you can do to make sure your roof stays in good condition for as long as possible. Here are our top tips for metal roof maintenance:
1. Keep it clean
The number one way to ensure your metal roof stays in good condition is simply to keep it clean. As one of the few roofing materials that doesn't have lots of nooks and crannies to clean, many of us assume we don't have to worry about it. But over time, dirt dust, debris, and even pollution can build up on your roof and impact its performance. After a few years, this could lead to issues like roof leaks, which might require professional roof repairs.
An easy way to go about DIY roof cleaning is just to use the garden hose every few months or as needed. If you live in an area with high pollen counts, you may want to clean your metal roof more frequently. However, there's no need to risk your safety by getting out the ladder and climbing up there with a pressure washer! If anything like this is needed, you can always call an insured and affordable roofing contractor to get the job done.
2. Inspect it regularly
It's also important to inspect your metal roof regularly for any signs of damage or wear and tear. With standing seam metal roofing, the design ensures that loose panels or screws are unlikely. However, there are a few different styles of metal roof so make sure you know what to look out for by confirming which style you have. 
While inspecting your roof, it's always recommended to pay attention to your gutters and downspouts and check whether they're free of debris. If you have any trees near your home, you should keep an eye out for large amounts of fallen leaves or branches. This is especially important after storms. Of course, whenever you need to inspect your roof, it's always recommended to do so safely, and hire an insured professional if necessary.
3. Repair it promptly
If you do notice any damage to your metal roof, it's important to have it repaired promptly. Because metal roofing is such a durable option, it takes quite severe weather damage or long term faults with the roof panels to result in noticeable problems. For this reason, some of us forget about regular maintenance altogether. 
However, such issues usually begin as small problems and only worsen when they're overlooked. If you make sure to clean and inspect your roof regularly, you are sure to catch any small problems long before they become big problems, and protect your home (and wallet!) for many years to come.
By following these simple tips, you can help keep your metal roof in good condition and extend its lifespan significantly. And if you ever have any questions about maintaining your metal roof, feel free to contact us at Zen Roofing. 
As a family owned business based in Brisbane, we're all about ensuring that you and your family have a sturdy roof over your heads. With no job too big or too small for our expert team, we deal with everything from commercial roofing to domestic roofing, as well as repairs, replacements, fascia and guttering, Colorbond, insulation, and even asbestos removal.
Whether you're building your dream home, or you just have a little leak, Zen Roofing has you covered – literally! Say goodbye to tired looking old roofs or galvanic corrosion, and let our friendly team of qualified and experienced professionals save the day. Just give us a call on +617 3521 8520 for a free quote!